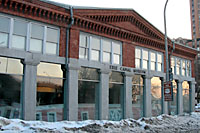 For a region having a relatively small population, Central New York is extraordinarily rich in history and culture.
Centuries before the first European influences, Central New York was - and remains - the heart of the Haudenosaunee.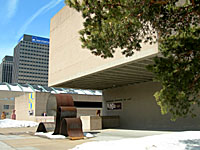 Upon construction of the engineering marvel that is the Erie Canal in the early 1800's, settlers flooded across upstate New York resulting in Syracuse growing from a population of about 600 in 1819, to more than 100,000 in 1900!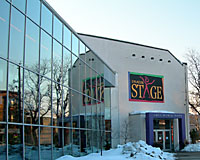 Because of our long history and diversity, Syracuse and all of Central New York has been a hub of progressive thinking and action. This has resulted in the creation and strong support for a wide range of cultural and entertainment-oriented institutions - just a few of which are featured here (links at right).
The bottom line is that if you can't find something of interest to do practically any day of the year here in Central New York you're not trying very hard!
You will leave the Terry L. Ettinger Horticulture Consulting Services website by clicking on any of the links at right. Terry L. Ettinger Horticulture Consulting Services takes no direct or implied responsibility for the information, recommendations or opinions found at any other website.
If the link above doesn't work, click the "back" button on your browser to return to this page. Then, if you would, click here to let me know that the link leads to a page that's no longer valid.
Meanwhile, if there are resources you think should be added to the list at right, let me know!