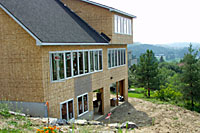 As is the case with so many things in life, you can look at the real estate "cup" in Central New York as being either half-full or half-empty. Then again, I prefer to look at it as overflowing!
Unlike the blistering hot (read speculative), low interest rate-driven housing market that's spread across much of the country during the past several years, the average cost for a three or four bedroom home in the greater Syracuse market remains near $100,000.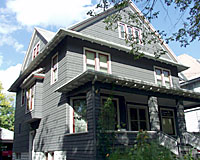 For that kind of money within the City of Syracuse and surrounding towns and villages, you can find thousands of late 1800's and early 1900's homes featuring solid (not laminated) oak woodwork and floors (just be careful when removing a door - they weigh a ton), emergency services response within a couple of minutes, and short walks (not drives) to schools, branch libraries, city parks and numerous neighborhood shopping districts.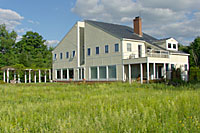 Of course, you can also work with one of our outstanding local custom home builders to create the new home of your dreams in any one of the dozens of neighborhoods currently under construction in the surrounding suburbs. Even then you'll have to work pretty hard to spend $500,000 - versus $750,000 to a million in more urban areas!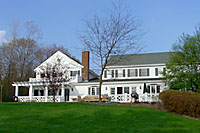 And, even if you're in the market for, say . . . . . . , a multimillion dollar waterfront compound (with multimillion dollar views) and/or a chic loft in a converted turn-of-the-century rust-belt factory/warehouse with exposed brick and beams in the heart of downtown - we've got those, too!
Meanwhile, I'm no expert when it comes to commercial real estate. However, I know enough to be able to say that whether your company is looking for space in a high tech incubator, office tower, historic 19th century office building, 800,000 square foot factory/warehouse, or 100+ acre "shovel-ready" site that's no more than ten minutes from major east-west and north-south interstates, rail lines and an international airport chances are you can find it in Central New York (where your employees can take advantage of our outstanding and diverse housing opportunities)!
And finally, we're very fortunate to have groups of students, faculty and staff from Syracuse University's Community Design Center and the SUNY College of Environmental Science & Forestry's Center for Community Design Research available to assist us as we look to further enrich and enhance our neighborhoods, business districts and corridors, and other public spaces. Their expertise, vision and enthusiasm are a resource view other communities the size of Syracuse/Central New York can access.
You will leave the Terry L. Ettinger Horticulture Consulting Services website by clicking on any of the links at right. Terry L. Ettinger Horticulture Consulting Services takes no direct or implied responsibility for the information, recommendations or opinions found at any other website.
If the link above doesn't work, click the "back" button on your browser to return to this page. Then, if you would, click here to let me know that the link leads to a page that's no longer valid.
Meanwhile, if there are resources you think should be added to the list at right, let me know!