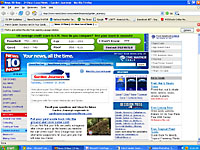 The explosion of lawn and garden television programs during the past twenty years can help you to learn all about landscaping with palm trees in Florida, growing bougainvilleas in Palm Springs and caring for luscious fuchsias in soggy Seattle!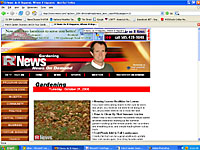 However, if your real concern is how to care for your lawn, landscape, garden and houseplants all across upstate New York, my twice-weekly television feature "Garden Journeys" on Time Warner's 24 Hour news stations in Rochester, Syracuse and Albany are the programs for you!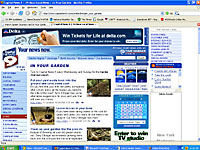 And, not only can you watch "Garden Journeys" on your television, you can catch past episodes right here on your computer by clicking on the screen shots of the shows, at right! Needless to say, a high-speed Road Runner connection to the Internet makes watching past episodes a lot more enjoyable!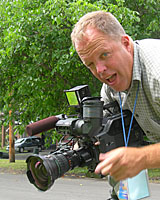 By the way, in case you're wondering who the "behind-the-lens" guy that makes me look good - believe me, not an easy thing to do - is News10Now senior photojournalist, Tom Walters. Not many people can tell me what to do, but he's become very good at it over the past three years!